AICPA Oversight - On Site Oversight of NEPR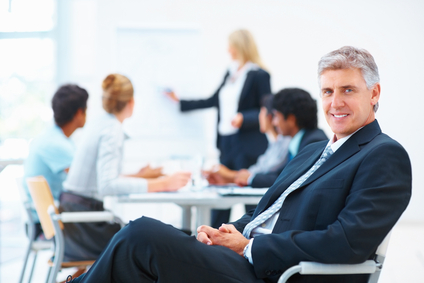 NEPR is visited by a member of the AICPA Peer Review Board (PRB) Oversight Task Force (OTF) every other year. During these visits, the member of the OTF will at a minimum:
Meet with NEPR's peer review committee during its consideration of peer review documents.
Evaluate a sample of peer review documents and applicable working papers on a post acceptance basis.
Evaluate the various policies and procedures for administering the AICPA PRP.
Before the visit, the OTF member will request that NEPR complete an Information Sheet documenting policies and procedures in the areas of administration, technical review, peer review committee, report acceptance, and oversight processes in administering the AICPA PRP. The OTF member evaluates the Information Sheet and then completes a comprehensive oversight work program which contains the various procedures performed during the oversight visit and the OTF member's comments. At the conclusion of the visit, the OTF member discusses any comments and issues identified as a result of the visit with NEPR's Peer Review Committee Chair.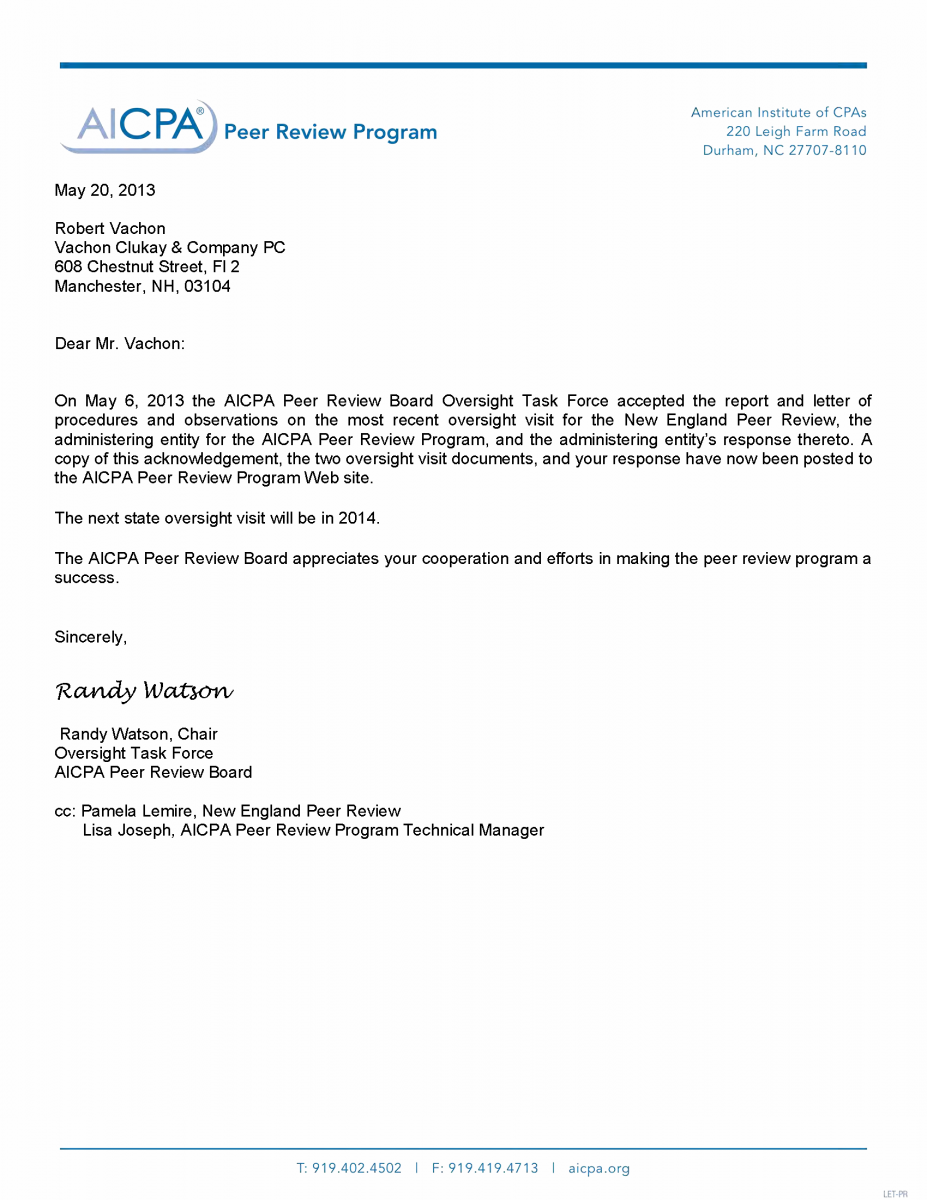 The OTF member then issues an AICPA Oversight Visit Letter to NEPR which discusses the purpose of the oversight visit and that the objectives of the oversight program were considered in performing those procedures. The letter also contains the OTF member's conclusion as to whether NEPR has complied with the administrative procedures and Standards in all material respects as established by the PRB. In addition to the aforementioned letter, the OTF member issues NEPR an AICPA Oversight Visit Letter of Procedures and Observations which details the oversight procedures performed and observations noted by the OTF member and includes recommendations that may enhance the entity's administration of the AICPA PRP.
NEPR is then required to respond to the chair of the OTF, in writing, to any findings reported in the letter of procedures and observations, or at a minimum, when there are no findings reported, an acknowledgement of the visit. The oversight letters, including the letter of procedures and observations, and NEPR's response are presented to the OTF PRB members at the next PRB meeting for acceptance. A copy of the acceptance letter, the two oversight visit letters and the response are then posted to the AICPA Peer Review Program web site here.