Completeness of Peer Review Scope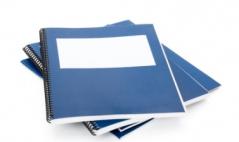 As defined by the AICPA Standards for Performing and Reporting on Peer Reviews, firms are required to accurately represent their accounting and auditing practice by including engagements performed by the firm in their peer review scope. Recently, the AICPA has received public evidence that indicates some firms are not including certain engagements in the scope of their peer review and has resulted in a collaborative effort between AICPA peer review staff and administering entities to investigate and address situations in which peer reviews did not include audits of employee benefit plans.
As a result of the volume of firms that have been impacted by the investigation, the Peer Review Board has approved a number of revisions to peer review guidance when a firm omits, withholds, or misrepresents information about its accounting and auditing practice including, but not limited to;
Firms that perform audit engagements under Government Auditing Standards, audits of employee benefit plans, audits performed under FDICIA, audits of carrying broker-dealers, and examinations of service organizations Service Organizations Control (SOC) 1 and 2 engagements and omit that information in their peer review scope.
Failure to properly represent the firm's practice or immediately notify their administering entity of any changes in it.
Please contact us should you have questions or would like to discuss further.