Reviewer Selection tips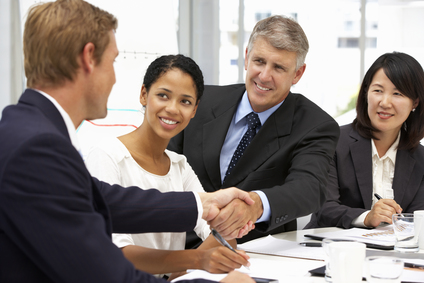 Here are a few suggested steps to help you select a qualified reviewer that best meets your needs:
Obtain general background information from each firm. Ask for a firm brochure, partner resumes, newsletters, and other available marketing material.
Ask to see the report on the firm's most recent peer review, and its responses to the recommendations of the reviewer. Then consider whether the firm has successfully implemented quality control standards for its own practice.
Determine which reviewer you will choose from the firm, if applicable.
Meet with or talk to the reviewer. Make sure he or she has experience with industries that make up the largest part of your practice or are unusual and complex. The firm and the reviewer must meet certain requirements to qualify under AICPA standards to perform reviews, so ask the firm if it's qualified. For example, if your firm has engagements subject to Government Auditing Standards, performs audits of employee benefit plans, or practices in certain other areas, the reviewer must have experience in those disciplines. NEPR will verify that the reviewer(s) you select are qualified.
Ask for references, particularly from firms of your size that have been reviewed by the firm. Call those firms and ask if they were satisfied and whether they received useful recommendations.
Obtain a fee estimate. How much the review costs is a matter of negotiation between you and the firm you have selected to perform the review. Remember, many firms offer special expertise or additional services. In addition to the peer review fee, you will be billed by NEPR for administrative costs in carrying out the peer review program.
Also view an article on tips for selecting a peer reviewer on the AICPA website.