Enroll In NEPR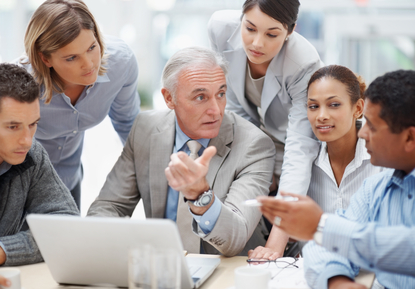 Peer review has been the cornerstone of the accounting profession's self-regulatory program since 1977. It is a periodic outside review of a firm's quality control system in accounting and auditing. Also known as a practice monitoring program, its purpose is to ensure that firms provide high quality services to their clients.
For over 20 years, NEPR has administered the Peer Review Program for CPA firms.
Does my firm need to Enroll?
AICPA Members
In order to be admitted or to retain their membership in the American Institute of Certified Public Accountants (AICPA) members of the AICPA who are engaged in the practice of public accounting in the United States or its territories are required to be practicing as partners or employees of firms enrolled in an Institute approved practice-monitoring program or, if practicing in firms not eligible to enroll, are themselves enrolled in such a program if the services performed by such a firm or individual are within the scope of the AICPA's practice-monitoring Standards and the firm or individual issues reports purporting to be in accordance with AICPA professional standards. (Depending on how a CPA firm is legally organized, its partner(s) could have other names, such as shareholder, member, or proprietor.)
A member can meet the requirement if his or her firm is enrolled in the AICPA Peer Review Program (PRP).
Firms are required to have their review administered by the National Peer Review Committee (NPRC) if they meet any of the following criteria:
The firm is required to be registered with and subject to permanent inspection by the PCAOB.
The firm performs engagements under PCAOB standards.
The firm is a provider of quality control materials (QCM) (or affiliated with a provider of QCM) that are used by firms that it peer reviews.
Firms that are not required to have their review administered by the National PRC may choose to do so. However, such firms are subject to the National PRC's administrative fee structure and should familiarize themselves with that structure prior to making such a decision.
Non-AICPA Members
If you are uncertain of your peer review requirements, we suggest that you contact your State Board of Accountancy (BOA) to determine your need to enroll in an approved practice-monitoring program. NEPR is one of several peer review administering entities approved by the State Boards of Accountancy. Firms that do not include AICPA members may have their peer review administered by any administering entity approved by the their BOA. Visit our home page for a website link to each BOA.